We are a family of churches seeking to walk in the way of Jesus in Springwood, Winmalee and throughout the Blue Mountains. Jesus said of himself: "I am the way and the truth and the life. No one comes to the Father except through me." In walking the way of Jesus, we walk together into the life Jesus offers in relationship with the God revealed in the Bible as Father, Son and Holy Spirit.
In 1895 the sandstone church was built in Springwood. Jesus' people, from a Presbyterian heritage, began to meet there. In subsequent years, Presbyterian church meetings commenced in various locations throughout the Blue Mountains including Woodford, Glenbrook, and Blaxland. In 1992, the church building in Winmalee was constructed on Hawkesbury Road.
But we don't believe churches are buildings. So we don't go to church. Churches are people – people who are disciples of Jesus, bound together in all our diversity by God's love. We belong to God and to one another. We value faithfulness and vulnerability. We celebrate and lament. We immerse ourselves in the Bible and we pray. We participate in God's mission to forgive, reconcile and renew people and all things throughout the world he loves so much. And being in the Presbyterian heritage, we celebrate the grace and goodness of God every day. There is so much for which to be thankful!
We like the word 'evangelical' because it comes from the Bible word for the message of Jesus, the good news – the best news! – that Jesus has ushered in the rule of God and that Jesus rescues humans, and indeed the entire creation, from rebelliousness, lostness, and God's judgement. What has been accomplished through the death and resurrection of Messiah Jesus, his ascension to God, and his outpouring of the Holy Spirit, changes everything.
We like the word 'reformational' because it locates us in the stream of churches that emerged centuries ago, honouring the Scriptures as the written word of God and clinging by faith to the extravagant grace of God, not only for individual life, but also for the renewal of community and creational life.
Creeds such as The Apostles' Creed and confessions such as The Westminster Confession, are significant historical statements of the character of God, and the meaning of faith with which we align ourselves. We join with disciples of Jesus around the world in affirming: "From the beginning, through all the crises of our times, until the kingdom fully comes, God keeps covenant forever: Our world belongs to God! God is King: Let the earth be glad! Christ is victor: his rule has begun! The Spirit is at work: creation is renewed! Hallelujah! Praise the Lord!"
Rod and Rosanne Thompson
Minister
Rod has been married to Rosanne for nearly 43 years. They have four adult children and seven grandchildren. Prior to becoming a Presbyterian minister, Rod worked in both government and Christian schools as a High School History, English, and Biblical Studies teacher. Rod studied at the Presbyterian Theological Centre in the 1980's. He was a Presbyterian minister in Mount Druitt for 12 years before completing a Masters in Education in 1999 and then in 2003 a PhD at Macquarie University in which he explored the foundational impact of the Bible on the Christian schooling movement in Australia. Most recently Rod served as the National Principal/CEO of Laidlaw Theological College in Auckland from 2010-15. Rod and Rosanne moved back to Sydney to be closer again to family. Rod is thrilled to be part of the pastoral team at the Springwood Presbyterian Churches.
Kirk and Lisa Patston
Assistant to the Minister
Kirk and Lisa have been married for 30 years and have two adult sons. They both came to faith in their early teens and share a love for the arts. Kirk has a background in Speech Pathology and has been in ministry for more than 25 years. He has pursued postgraduate study on the book of Isaiah and on the connections between the book of Job and the human experience of disability. His working week is a mix of three days of Old Testament lecturing at Sydney Missionary and Bible College and two days of preaching and pastoring with a focus on Alive@9. Kirk also preaches at Springwood@11 and Alive @5. Kirk and Lisa are keen to see people of all ages and abilities connect with the Jesus in Word and Spirit, in creative and transforming ways.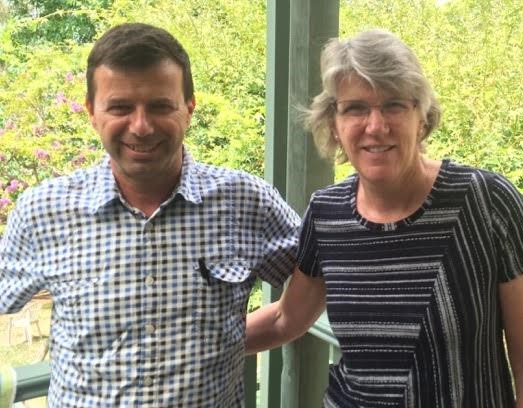 Paul and Ann Karlik
Assistants to the Minister - Alive@5 Pastoral
Ann Adams-Karlik
Ann grew up in Sydney before living in Perth for 10 years. She put her faith in Jesus in her early 30's while travelling around Australia. Since then she has enjoyed many blessings from being part of and contributing to Christian communities. Ann is a self-employed Occupational Therapist with post-graduate qualifications in Project Management and Workplace Training and Assessment. She also enjoys active outdoor pursuits as well as craft, cooking and gardening. Ann has a heart for the marginalised, seeks to try and bring glory to God in the everyday and to encourage meaningful Christian community. Ann is honoured to be serving at Alive@5.
Paul Karlik
Paul is married to Ann. They have three adult children and have lived in Springwood for over 20 years. Paul came to faith in Christ as a young adult. He worked as a technician with CSIRO and then for many years as a school teacher, with both primary and secondary students, including teaching Christian Studies.
Some years ago, Paul completed a Certificate in Theology at Morling College and is currently studying for a Graduate Diploma of Divinity at Sydney Missionary and Bible College. Given the opportunity, Paul enjoys being involved in a range of outdoor activities. He considers it an enormous privilege to relate with people, seeking to encourage relationships along with a worldview which honours Jesus.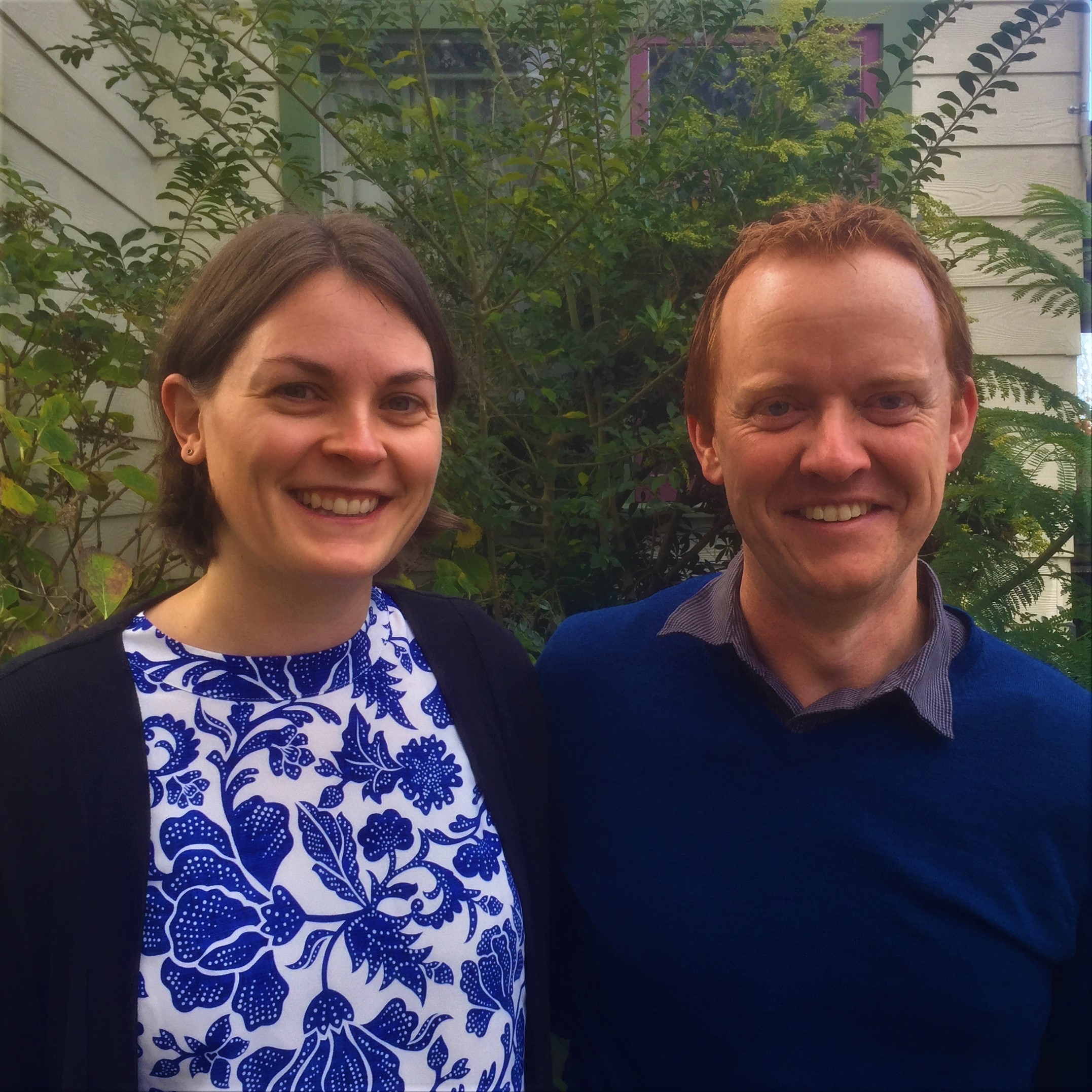 Luke and Emma Pereira
Assistant to the Minister - Youth
Luke and his wife, Emma, have been married for 15 years and have three young boys. Luke grew up in the Blue Mountains and is currently studying a Master of Divinity at Christ College in Burwood. Prior to this study, he trained and worked as a school teacher, completing a Master of Divinity, Luke is passionate about the church's calling to be live as God's kingdom people as agents of restoration in the world. He believes our calling to be a blessing to the world by living out the hope of all creation made right is to be celebrated. He is committed to seeing Winmalee Presbyterian Church live out this calling in prayerful dependence upon Jesus.
Paul and Debbie Creelman
Church Administrator
Debbie and her husband, Paul, grew up in the Blue Mountains. Debbie attended Sunday School at the Springwood Presbyterian Church way back in the 1960s. For the past 12 years, Debbie has worked as the Church Administrator. Currently she is employed four days per week and is based in the church office on the Springwood site most of the time. Debbie and Paul are avid Western Wanderers fans and enjoy sports, four wheel driving, camping, and the creative arts. If you call the church office, you will most likely speak with Debbie.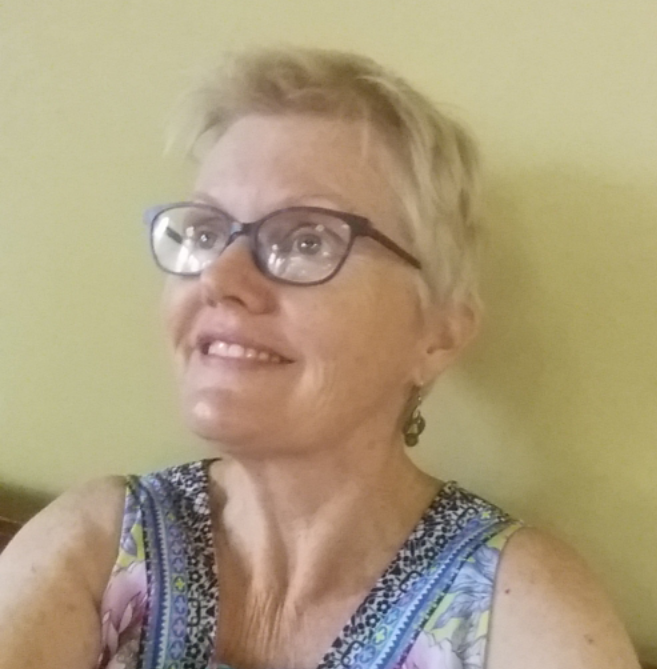 Di Procter
Assistant Church Administrator
The community of believers is really important to me. Church is a safe and happy place for me, a space where the reality of life collides with the love and nurturing of the Lord and His people and not just on Sundays but throughout the week too. I am blessed to have my granddaughter Hannah living with me, as well as my daughter and twins living next door. I am a retired nurse, having worked for Justice Health. Nowadays, life is richer more varied and I've discovered a passion for projects and achieving goals, I'm enjoying pursuing that.
Winmalee@9
ELDERS
Paul Creelman
Tim Gilchrist
John McClean
Luke Pereira
Jon Wright
DEACONS
Wendy Boase
Debbie Creelman
Ian Fryer
Sharon Fryer
Gillian Gilchrist
James Hill
Melissa Hill
Liz McClean
Bloss Wright
ALIVE@9
ELDERS
Kirk Patston
Darren Reed
DEACONS
Emily Brooker
Lisa Patston
Catherine Price
Declan Price
Naomi Reed
Stephen Reed
SPRINGWOOD@11
ELDERS
Noel McCarthy
John Spinney
Rod Thompson
DEACONS
Phil Chaffey
Robyn Chaffey
Trish Collinson
Wendy Horne
Barbara Jarvis
Patricia King
Elisabeth Secombe
Alive@5
ELDERS
George Glanville
Warren Laylim
Paul Karlik
DEACONS
Nel Brooker
Anne Gilchrist
Ann Karlik
Angela Newberry
Dave Wassink
Judy Wassink
RESTORE@7
ELDERS
George Glanville
Rod Thompson
DEACONS
Alison Everson
Mark Everson
Winmalee site Managers
Alan Corban
Keith Holdsworth
Springwood site Managers
Martin Haley
Peter Knight
Di Procter
Hugh Wilson
Presbyterian Churches are some of the most passionate churches about Bible teaching. But we don't merely want to be hearers of the word. We want to be doers. Jericho Road is where that can begin. It's a unifying program that gives each of us a different way to practically show Christ's compassion in the community – either through some of the work of Presbyterian Social Services or through fresh initiatives around the streets where you live. The inspiration, of course, is Jesus. He told that most famous of road trip stories – of the Good Samaritan. That one man, who had no great organisation behind him, but transformed someone's broken life because he stopped to help someone in need. But Jesus stopped on Jericho Road himself. First to bring healing to Bartimaeus. Then, to bring in a social outcast called Zacchaeus. What will you and your church do on Jericho Road? Take a look around to see what inspires – then contact us so we can help you get started.