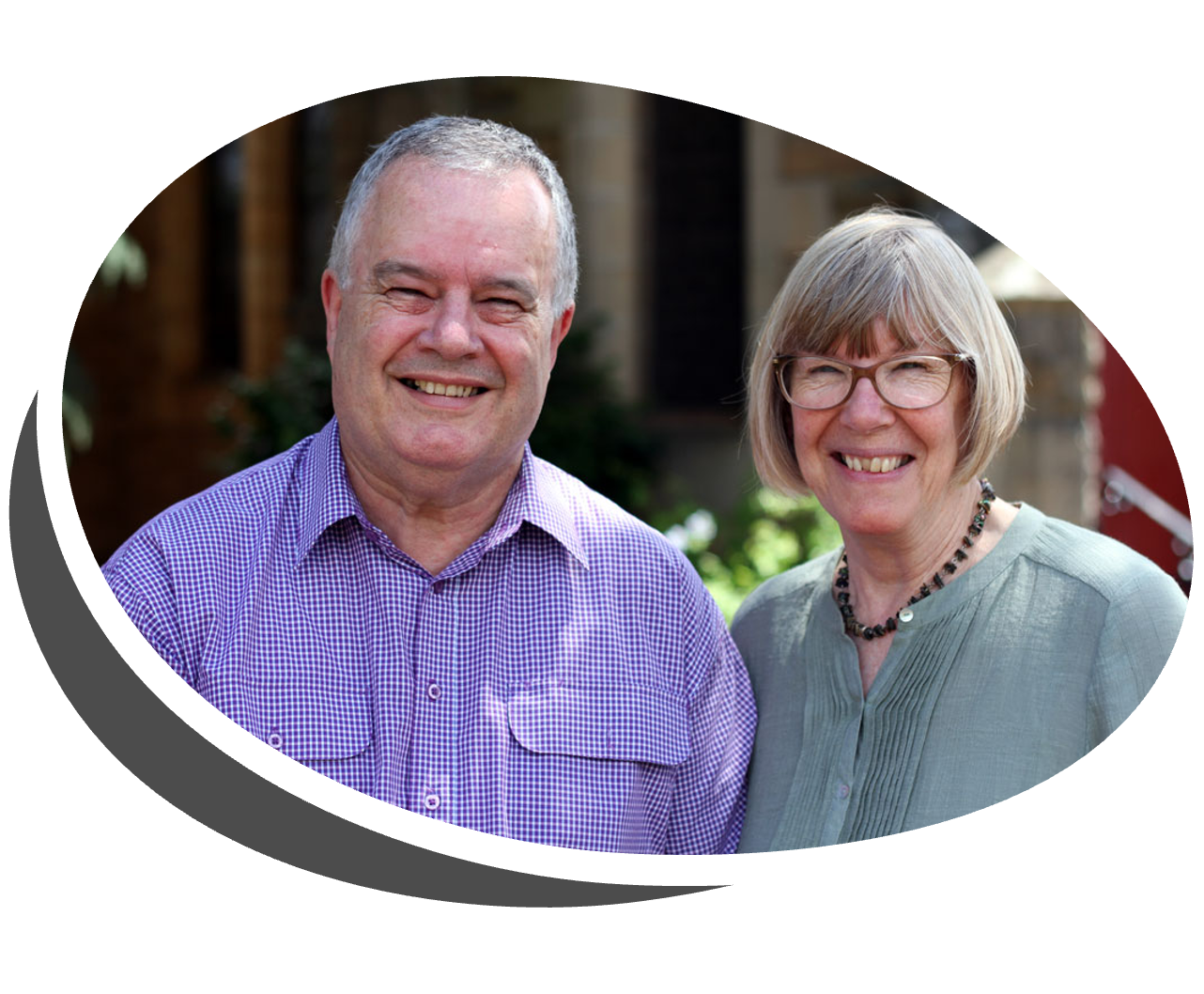 Rod (and Rosanne) Thompson
Minister
Rod has been married to Rosanne for nearly 45 years. They have four adult children and seven grandchildren. Prior to becoming a Presbyterian minister, Rod worked in both government and Christian schools as a High School History, English, and Biblical Studies teacher. Rod studied at the Presbyterian Theological Centre in the 1980's. He was a Presbyterian minister in Mount Druitt for 12 years before completing a Masters in Education in 1999 and then in 2003 a PhD at Macquarie University in which he explored the foundational impact of the Bible on the Christian schooling movement in Australia. Most recently Rod served as the National Principal/CEO of Laidlaw Theological College in Auckland from 2010-15. Rod and Rosanne moved back to Sydney to be closer again to family. Rod is thrilled to be part of the pastoral team at the Springwood Presbyterian Churches.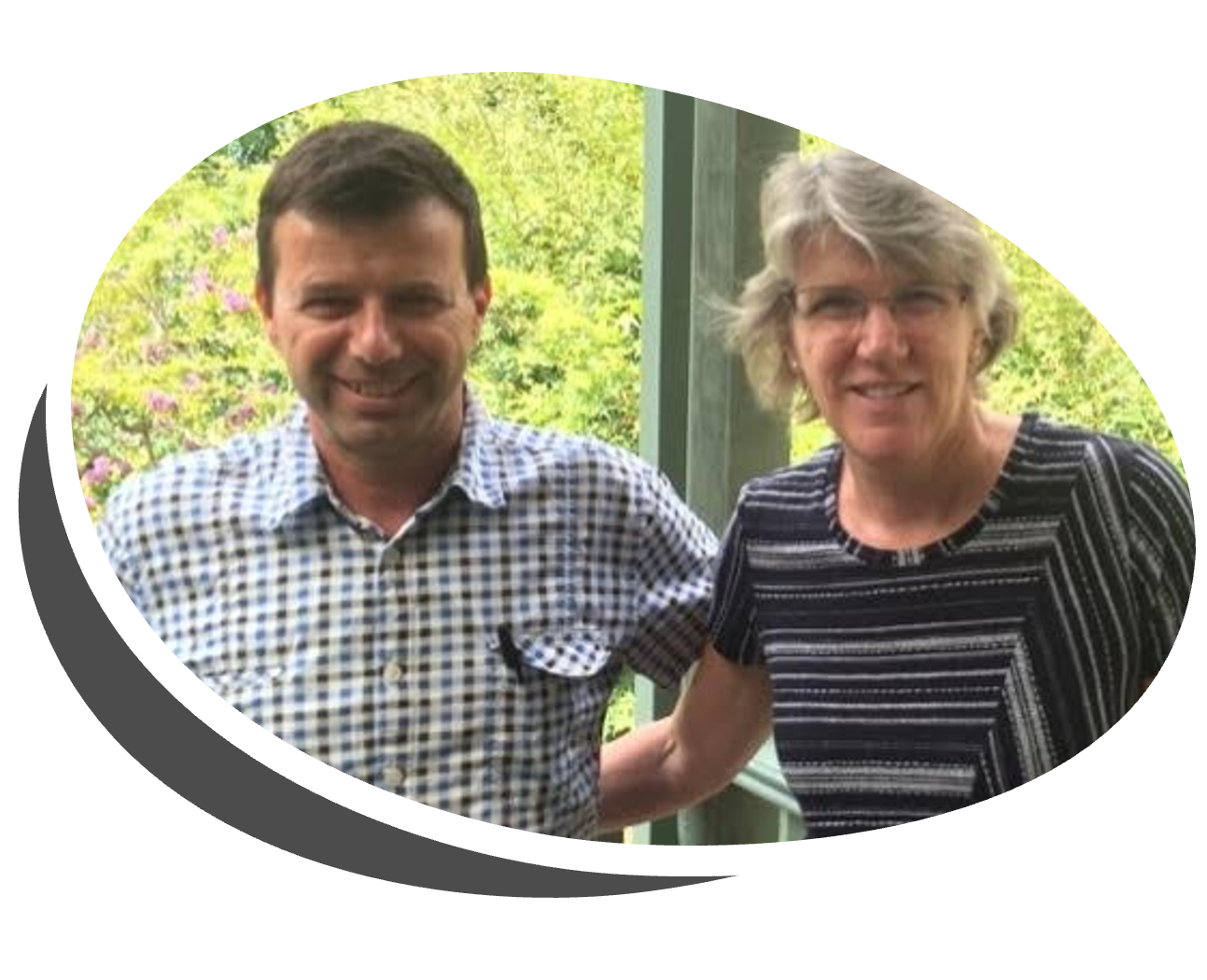 Paul and Ann Karlik
Assistants to the Minister - Alive@5
Ann grew up in Sydney before living in Perth for 10 years. She put her faith in Jesus in her early 30's while travelling around Australia. Since then she has enjoyed many blessings from being part of and contributing to Christian communities. Ann is a self-employed Occupational Therapist with post-graduate qualifications in Project Management and Workplace Training and Assessment. She also enjoys active outdoor pursuits as well as craft, cooking and gardening. Ann has a heart for the marginalised, seeks to try and bring glory to God in the everyday and to encourage meaningful Christian community. Ann is honoured to be serving at Alive@5.
Paul is married to Ann. They have three adult children and have lived in Springwood for over 20 years. Paul came to faith in Christ as a young adult. He worked as a technician with CSIRO and then for many years as a school teacher, with both primary and secondary students, including teaching Christian Studies.
Some years ago, Paul completed a Certificate in Theology at Morling College and is currently studying for a Graduate Diploma of Divinity at Sydney Missionary and Bible College. Given the opportunity, Paul enjoys being involved in a range of outdoor activities. He considers it an enormous privilege to relate with people, seeking to encourage relationships along with a worldview which honours Jesus.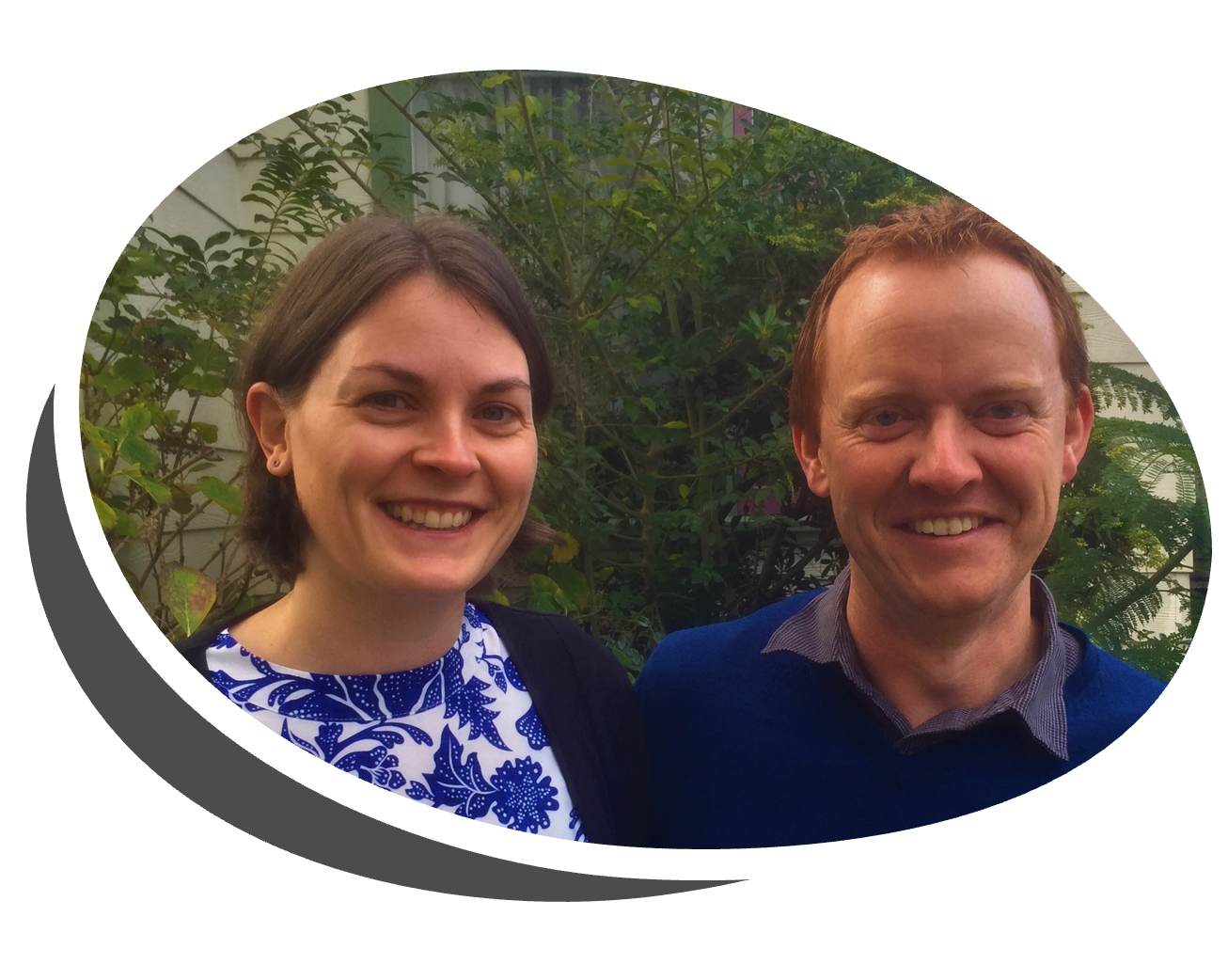 Luke (and Emma) Pereira
Assistant to the Minister - Winmalee
Luke and his wife, Emma, have been married for 17 years and have three young boys. Luke grew up in the Blue Mountains and is currently studying a Master of Divinity at Christ College in Burwood. Prior to this study, he trained and worked as a school teacher, completing a Master of Divinity, Luke is passionate about the church's calling to be live as God's kingdom people as agents of restoration in the world. He believes our calling to be a blessing to the world by living out the hope of all creation made right is to be celebrated. He is committed to seeing Winmalee Presbyterian Church live out this calling in prayerful dependence upon Jesus.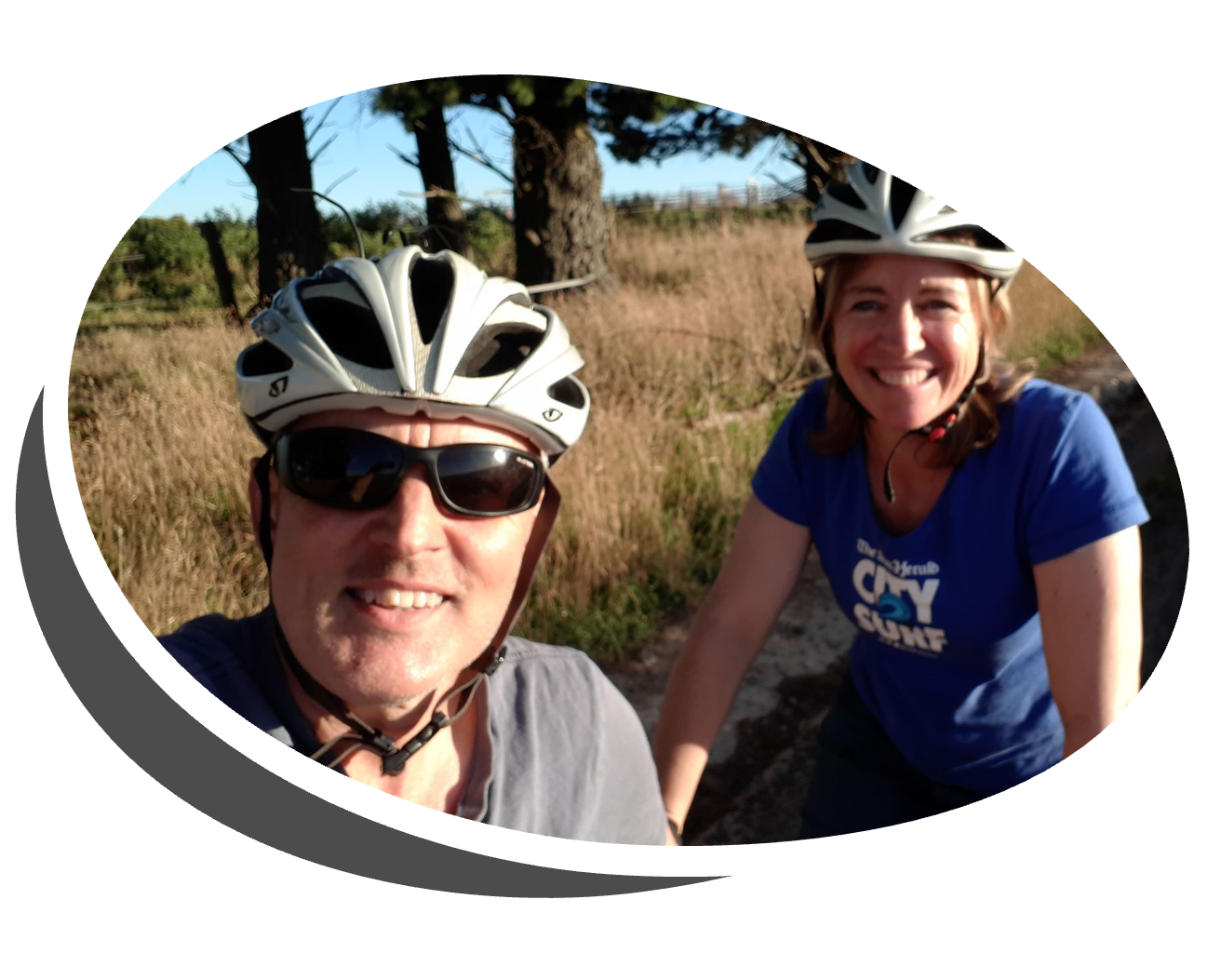 Darren and Naomi Reed
Assistants to the Minister - Alive@9
Naomi and Darren have a background in physiotherapy, writing and cross-cultural ministry in Nepal. They have both studied at SMBC. They currently live in the Blue Mountains with their three adult sons and their noisy terrier. They love the community and the creativity of the Springwood Presbyterian churches and they have taken on a new role in 2021, co-ordinating the Alive@9 service.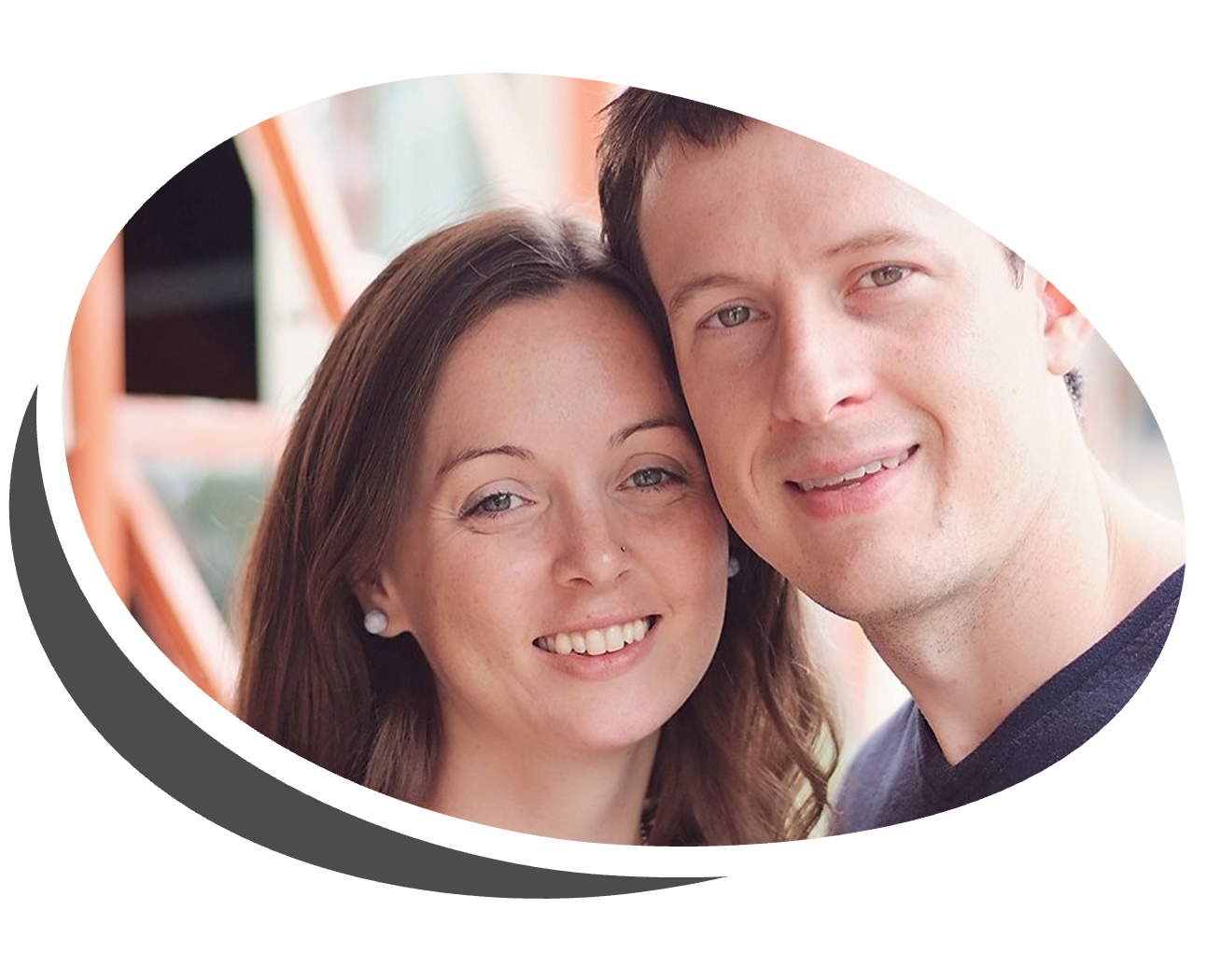 Catherine (and Declan) Price
Alive@9 - All Age Learning Co-ordinator
Catherine and her husband, Declan, live in Springwood with their two young boys. Catherine coordinates the children's ministry at Alive@9 as the All Age Learning Coordinator and also runs Playtime for families during the week. She also teaches part time at Faulconbridge Public School. Declan works as a physiotherapist and is currently completing a research Masters. They both have a passion for all age ministry and cross cultural mission. They also enjoy bush walking, fitness, gardening and running around after their boys. The Prices love being a part of the Alive@9 community.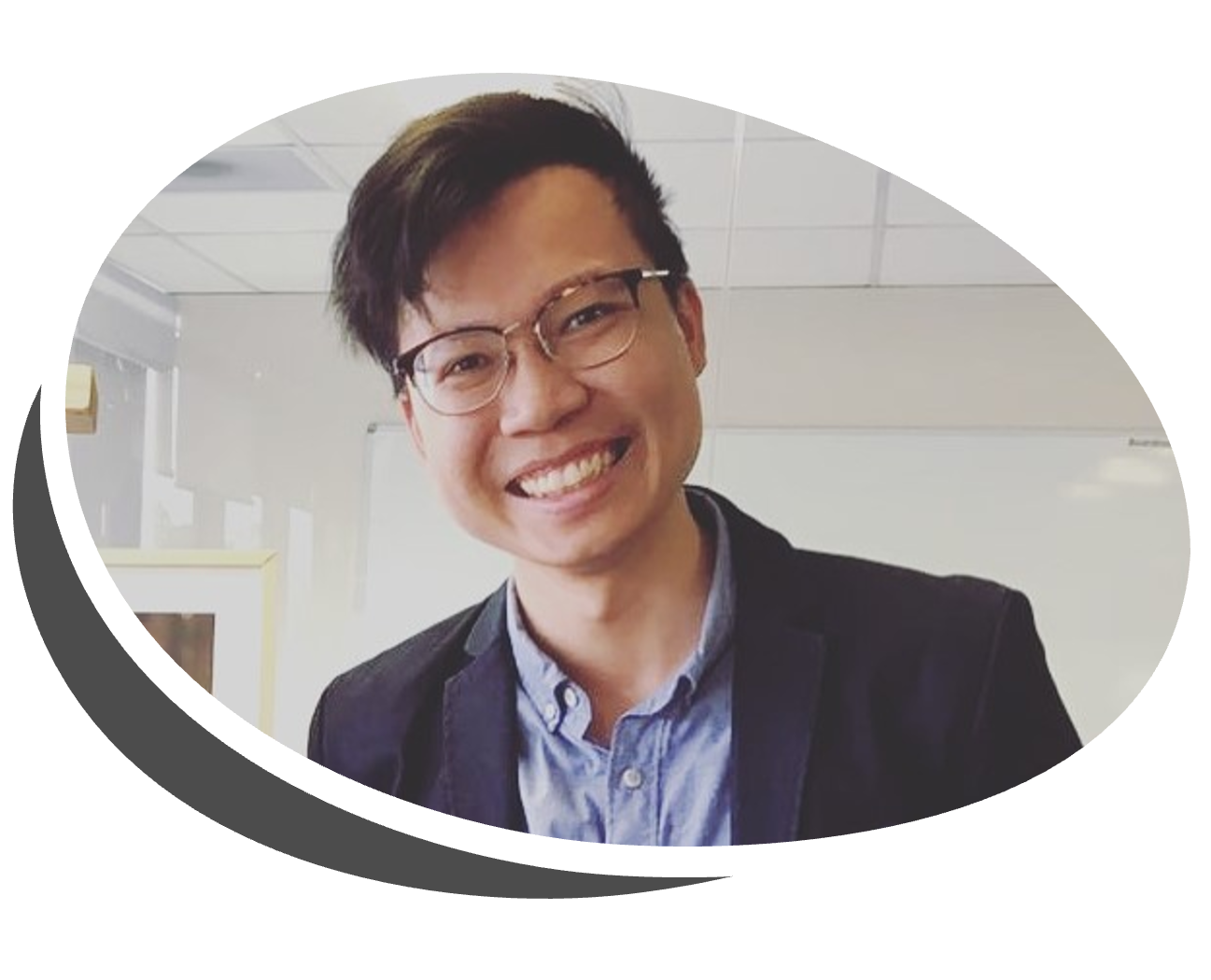 Sam Wan
Assistant to the Minister Alive@9
Sam grew up in Sydney and was a Primary School Teacher before studying the MDiv at SMBC. He previously worked as a youth and young adults worker at a Presbyterian church. He currently spends his time between Sydney, Springwood, and the many cafes in between. In Sydney, Sam serves with Living Faith, a Sydney Anglican organisation that provides pastoral care for Christians who experience attraction to the same sex and gender incongruence. He is also the Chair of Onward (a KCC conference), part of the board of Jesus Club and a committee member of Our Place Christian Communities. He has a passion for ministry for people with a disability and desires church to be a place where everyone belongs, regardless of their ability, sexuality, race or marital status. In his spare time, he loves to read, watch clouds, throw pots (on a wheel!), pat dogs and research in the areas of disability theology, practical theology and a range of bizarre things.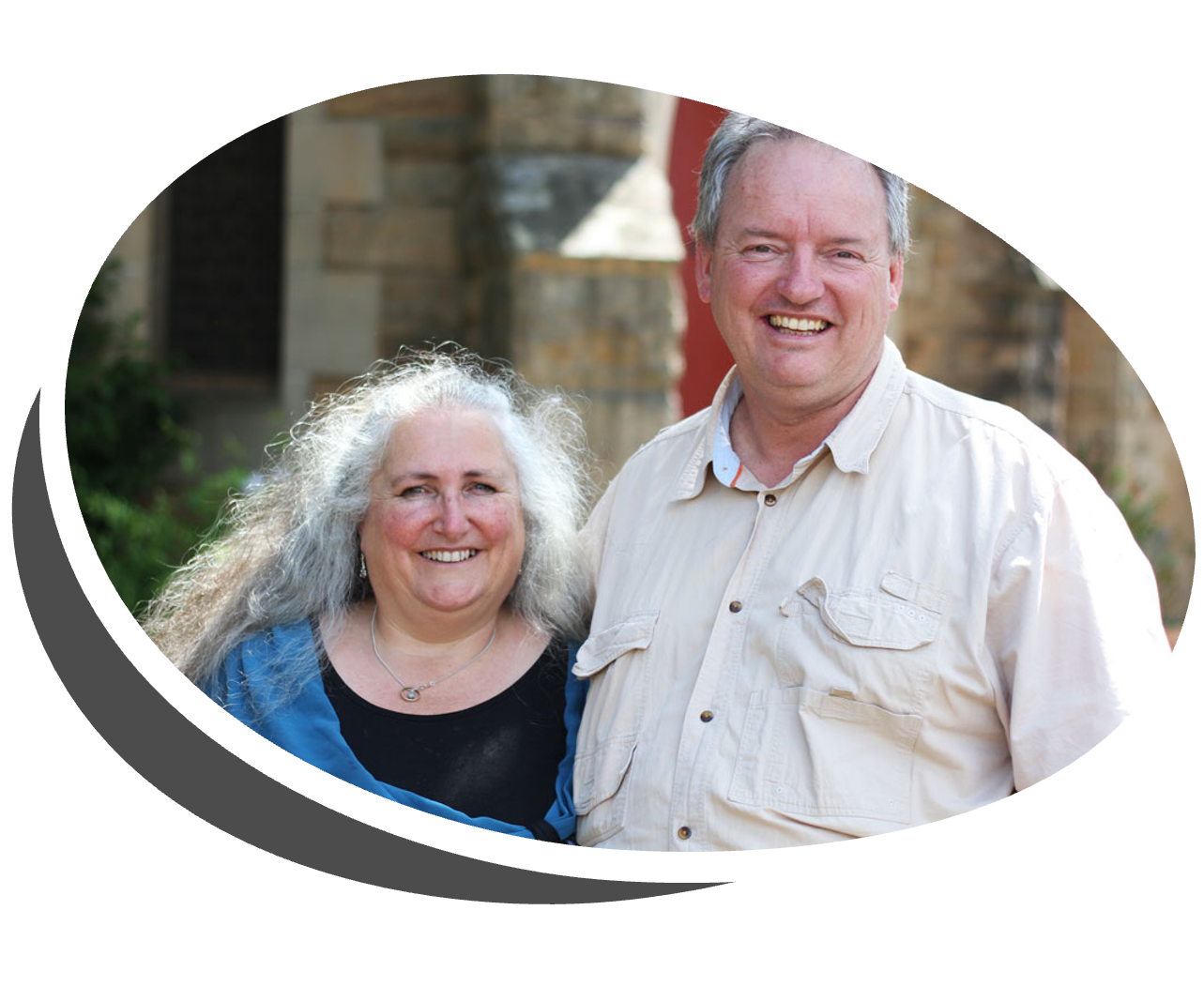 Debbie (and Paul) Creelman
Church Administrator
Debbie and her husband, Paul, grew up in the Blue Mountains. Debbie attended Sunday School at the Springwood Presbyterian Church way back in the 1960s. For the past 12 years, Debbie has worked as the Church Administrator. Currently she is employed four days per week and is based in the church office on the Springwood site most of the time. Debbie and Paul are avid Western Wanderers fans and enjoy sports, four wheel driving, camping, and the creative arts. If you call the church office, you will most likely speak with Debbie.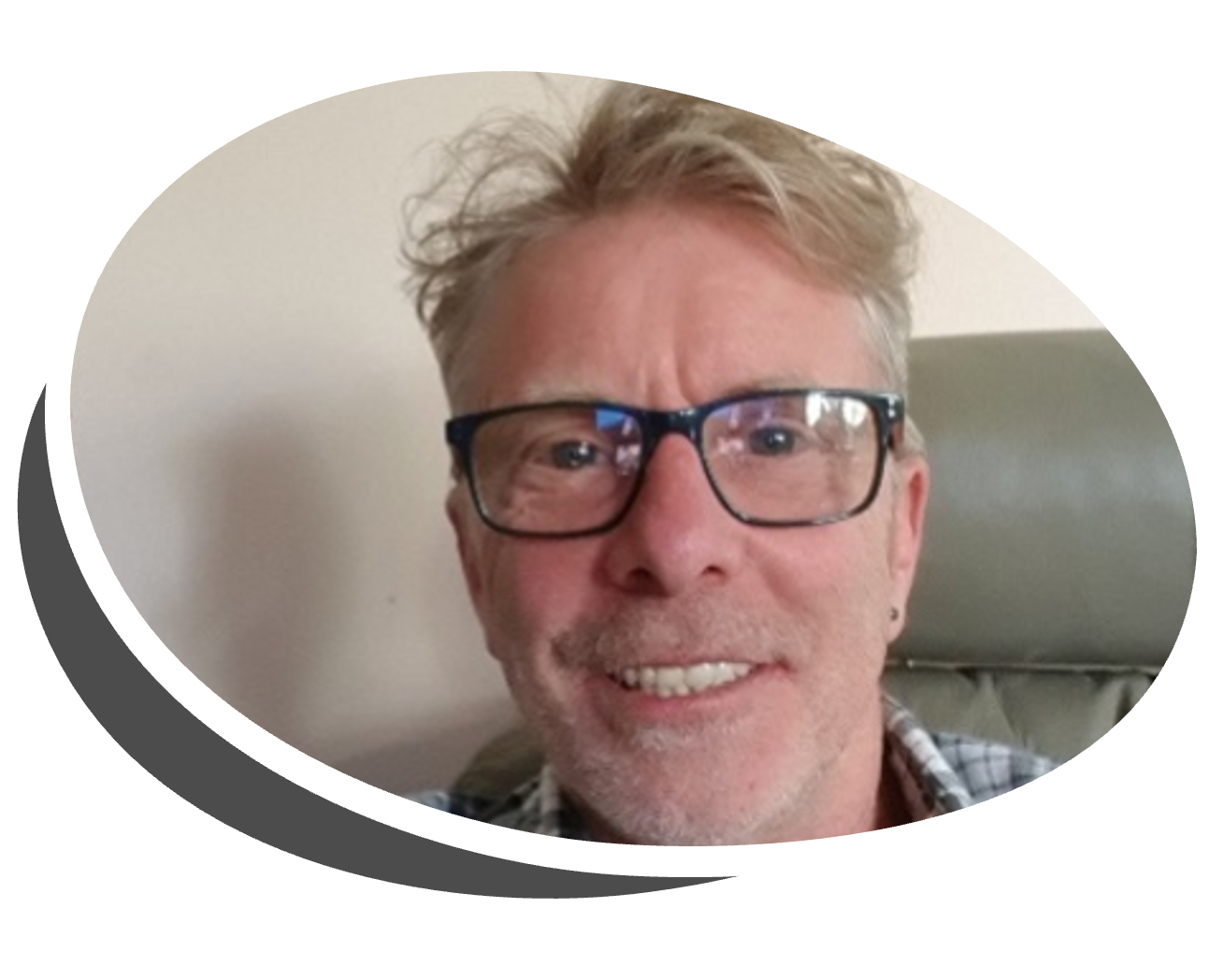 David Bailey
Church Caretaker
David is an adventurous person who possesses a range of practical skills gained from years of experience working in the UK, Africa and Australia. He is father to a son Dominic.
He has:
− repaired photographic equipment
− worked as an industrial photographer
− set up rural industries projects in Botswana
− led safaris and camping expeditions to remote places
− been involved in the printing industry
David is currently serving as the caretaker of Springwood Presbyterian Church
David gave his heart to God as a teenager in Whitstable, Kent and was baptised at Swalecliffe Free Church. He has attended a number of denominational churches in his nomadic travels, recently settling at Alive@5 were he has found a home and family to love and care for with Gods help.
Winmalee@9
ELDERS
Rob Boase
Paul Creelman
Tim Gilchrist
John McClean
Luke Pereira
DEACONS
Wendy Boase
Debbie Creelman
Ian Fryer
Sharon Fryer
Gillian Gilchrist
Melissa Hill
Liz McClean
ALIVE@9
ELDERS
Darren Reed
DEACONS
Carrie Baines
Jeff Baines
Emily Brooker
Catherine Price
Declan Price
Naomi Reed
Stephen Reed
Sam Wan
SPRINGWOOD@11
ELDERS
Noel McCarthy
John Spinney
Rod Thompson
DEACONS
Phil Chaffey
Robyn Chaffey
Trish Collinson
Wendy Horne
Barbara Jarvis
Patricia King
Elisabeth Secombe
Alive@5
ELDERS
George Glanville
Warren Laylim
Paul Karlik
DEACONS
Nel Brooker
Anne Gilchrist
Ann Adams-Karlik
Ramona Kennedy
Ray Kennedy
Angela Newberry
Committee of Management
David Higgins – Treasurer
Alan Corban – Winmalee
Keith Holdsworth – Winmalee
Martin Haley – Springwood
Di Procter – Springwood
Hugh Wilson – Springwood